Lunch with LandWatch: Protecting Central Oregon at the Legislature
September 3, 2019
$65 – $75
At this month's Lunch with LandWatch, Jonathan Manton will give an update on the 2014 legislative session. He will talk about why it is so important for Central Oregonians to have a voice in Salem, how grassroots efforts can make a difference, and what we can do to ensure the laws we have in place continue to protect the place we love.
What: LandWatch's lobbyist for the public interest, Jonathan Manton, will speak about giving a voice to public interest issues in Salem and update us on the most recent legislative session.
When: Tuesday, April 1st, 12-1pm. Please arrive half an hour early to order your lunch.
Where: Zydeco Kitchen & Cocktails 919 NW Bond St. Bend. Menu can be found here.
Please RSVP here
More about Jonathan: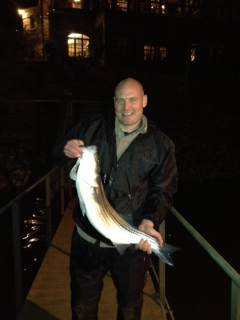 Jonathan is a graduate of the University of Oregon School of Law and has over a decade of professional experience in Oregon state government and politics.  He is the Principal of Sawnee Services, a small business providing government relations and campaign services to clients throughout Oregon. Central Oregon LandWatch and Friends of the Metolius are among his clients.
Jonathan has been the lead advocate and author of several recent laws to further the public interest. These include a funding measure for survivors of domestic violence, a bill that improves crosswalk safety for pedestrians, and provisions that make bike/ped projects eligible for Connect Oregon dollars.
In a 2011 survey by the Portland Mercury, Oregon legislators ranked Jonathan the lobbyist most committed to the public interest, the lobbyist with the highest integrity, and the most effective lobbyist in Oregon.